Why Pet Pathways
Pet Pathways sets a new standard in pet cremations and memorial products and services. What separates us from the other providers in the area? The differences are in the details.
INDIVIDUAL PET CREMATIONS
Pet Pathways does not engage in bulk cremation contracts with veterinary hospitals, and we never cremate more than one pet at a time – under any circumstances. This means that your pet will receive an individual, dignified cremation, which ensures that you receive nothing other than your beloved pet's cremated remains.
Exclusive Secure Pathways™ Pet Tracking System
Our one of a kind pet tracking system offers your family the ultimate peace of mind. Assuring you that from the time your pet enters our care, and throughout the complete cremation process an ID disk will accompany and identify your beloved pet.
PROMPT ATTENTION TO YOUR NEEDS
Because our highly trained staff consists of eight full-time and several part-time employees, we can always respond immediately to the death of a furry family member. Whether you need to have your pet transported from a veterinary hospital or your home, we will handle your request professionally, promptly, and efficiently.
With Pet Pathways we assure you that a member of our staff will be at the location within 1 hour of your pets passing. This assures you that your adored pet will not be inappropriately stored until it is convenient for a substandard or part-time crematory to either pick up or perform the cremation process in conjunction with other animals. We are not a part-time crematory. We maintain a highly skilled full-time staff because we realize the death of a cherished pet requires our immediate attention; we guarantee that the entire cremation process will be completed within 24 hours. Following cremation we can deliver your pets cremated remains to your home or you can pick them up at your convenience.
DIGNIFIED FINAL FAREWELS
Pet Pathways has the only facility with a memorial chapel designed to comfort the living and be a special place to honor a cherished pet. We are the only pet, or human facility for that matter, that is owned and operated by licensed professionals certified by the Cremation Association of North America which gives you peace of mind knowing we adhere to a higher set of ethical standards than anyone else. You are welcome to make a personal inspection of our facility anytime.
SUPERIOR STAFF OF PROFESSIONALS
Our proficient staff goes the extra mile to ensure that every pet and family is treated with the utmost compassion and respect. Pet cremation is not a sideline or part-time job to us. Our licensed professionals, who offer extensive experience in the death care industry, are fully dedicated to providing unsurpassed pet cremation services. We are readily available to serve you 24 hours a day, 7 days a week, 365 days a year. No other pet crematory in the area offers a full-time staff, much less an expertly trained, experienced staff like ours.
Pet Services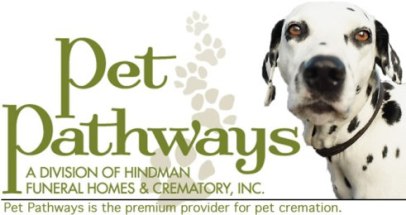 All cremations are handled individually.
We offer a complete selection of urns and  memorial products.
We provide 24 hour service, pick-up, and delivery of your pet.
Crematory open daily for inspection.
All cremations completed within 24 hours.